Featured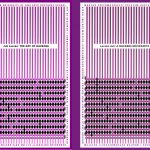 Many years in the making, my monograph on the intersections of hacker cultures and visual art is now available!
The publishing of four editions, English and Hungarian, both printed and digital, was made available by the Hungarian University of Fine Arts Doctoral School, as part of their series 'Art as Research', curated by Zoltán Szegedy-Maszák and Balázs Kicsiny.
Presentations of the book in English:
9 July 2021, Chaos Amsterdam, Nieuwland, with Victoria Naumann
29 December 2021 20pm CET, rc3, Feminist Hacker Assembly
Book review by Victoria Naumann
Több éven át tartó munkafázisok sorozatát követően a doktori disszertációmból írt könyv, A hacking művészete, 2021 június 29-én megjelent, a Magyar Képzőművészeti Egyetem Doktori Iskolájának Művészet, mint kutatás sorozatában.
Könyvbemutató: MKE Doktori Iskola, online esemény, 2021 június 29.